TOP 5 REASONS TO TRY "THE BEST STEAKS on Earth"
As the oldest steakhouse in Vegas, The Golden Steer has legendary status since the 1960s for serving "The Best Steaks on Earth" to the most famous stars like Elvis Presley, Marilyn Monroe, and Frank Sinatra. See why Forbes says "it simply blew me away" and taste the difference. 
FREE Sergio's Seasoning with purchase, while supplies last
Enter your email to receive this offer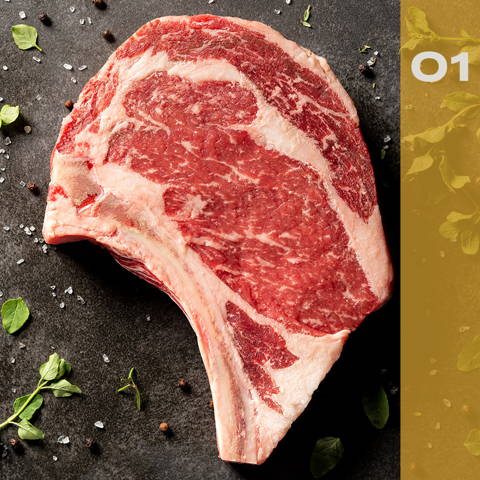 The Golden Steer only uses USDA Prime, which is the top 6% of beef in America. We source our meat from Colorado and Nebraska, where Angus cattle live best. Every steak is wet aged a minimum of 28 days, vacuum sealed to maximize wholeness, then frozen to maintain the integrity of the meat and to give the customer versatility of enjoying the meat at their leisure. Every steak is hand carved by our butchers. The result? You get to enjoy the freshest and juiciest cuts.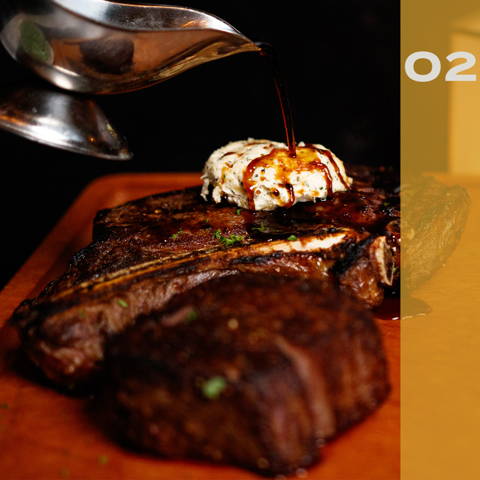 We give you the finishing touches — Maitre D' Butter and Au Jus — you make the magic happen. Whether you use them on the steaks or on a side like garlic bread, these extra details make your steaks (and your sides) taste like a million bucks.
Forbes says "it simply blew me away." Condé Nast, Business Insider and Eater all agree — taste the steak that hundreds of thousands say is the best in Vegas. There's a reason the Golden Steer is the oldest operating steakhouse in the one of the most renowned culinary cities in the world.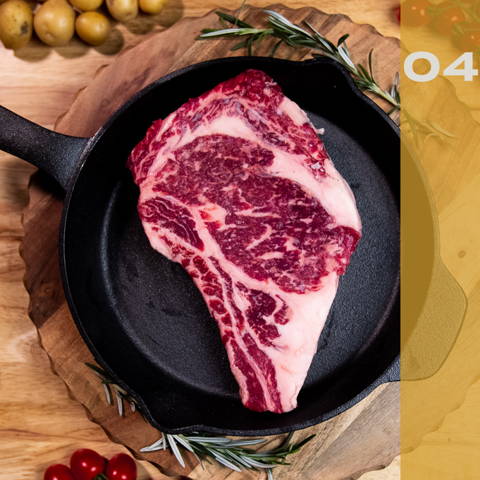 Our steaks are 30% larger than most companies. We believe in larger than life portions and bringing the taste of Vegas to your dinner table. And it's not just the steaks — our boxes come with luscious sides and generous portions to complete your meal.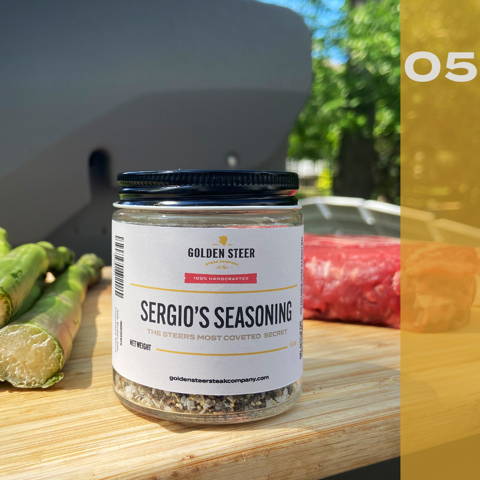 Share your email with us and place an order of steaks today to receive a special gift — our signature Sergio's Seasoning!